Master of Science in Health Sciences
programme highlights
Specialisations
Epidemiology
Clinical Epidemiology
Genetic & Molecular Epidemiology
Public Health Epidemiology
Pharmaco Epidemiology
Medical Psychology
Biostatistics
Experience
For whom?
Students with a relevant Master, or Bachelor, degree
Structure
First semester: methodological, statistical and programme specific courses.
Second semester: individual research project and advanced elective courses.
Research
Your individual research project will be supervised by leading professors and senior researchers, with the objective of delivering a high quality scientific research paper.




programme results
Master of Science Degree (MSc) in Health Sciences, 1 Research Paper
Application deadline
EU: 01 May 2018
---
Non-EU: 01 March 2018
Downloads
Testimonial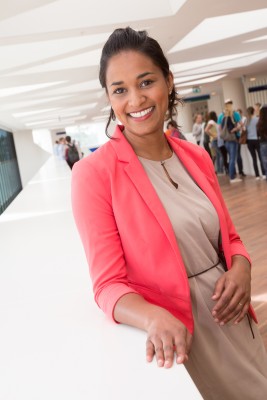 Kirtie Ramdas
Netherlands
An incredible advantage in your future career
Read the full story
Detailed information about this programme:
Description
This MSc programme focuses on training students who are well educated in research methodology. The programme provides you with a solid theoretical, methodological and statistical basis for designing and implementing a research project and will teach you how to best publish the results of your research project. This programme will help you accelerate your scientific career.

For more information about this programme, you can download the study guide - see button above.

This Master of Science in Health Sciences programme is NVAO accredited. For more information, visit the Netherlands-Flemish Accreditation Organisation (NVAO) at www.nvao.net.
Objectives
In the course of the programme you will acquire the following competencies:
- Ability to formulate a relevant problem and translate it into a scientific question;
- Ability to perform an extensive study of the literature concerning a problem;
- Ability to translate a scientific question into a research protocol;
- Acquisition of sufficient knowledge of existing methods of scientific research, biostatistical analytical methods, laws, regulations and ethics, and the abilities to use such knowledge in a research protocol;
- Ability to conduct the research, to collect and analyse data, and to draw conclusions.
- Ability to write a Master's thesis, including the objective(s) of the investigation, a summary of the literature, materials, methods, results, discussion and conclusions of the research project, and to present these findings at scientific meetings. Publication of the research findings in an international peer-reviewed journal is encouraged.
Are you eligible?
You should fit each of the following criteria:
- You have a Bachelor's degree or a relevant Master's degree from a discipline related to clinical medicine and public health (health sciences, nutrition, biology, pharmacy, environmental sciences, social sciences, economics, psychology, etc.)
- You have relevant research experience and you already authored several scientific publications.
- You have a good working command of the English language, both oral and written.
Application Procedure
Application procedure for Erasmus MC medical students
If you are a medical student at  Erasmus MC, you may apply for the Research Master in Health Sciences or Clinical Research. These programmes are accustomed to your Bachelor and Master in Medicine. Read more.
Application procedure
Please carefully read the steps of the application procedure before submitting your application.
1. Are you eligible?
Make sure you are eligible by carefully checking the "Are you eligible?" requirements in the information about the programmes or courses.
2. Prepare your application
When you apply online you should prepare the following documents:
A letter of motivation in English (max. 500 words!), explaining your wish to apply and the career you wish to pursue.
An extensive curriculum vitae (résumé) in English (using Europass format, see Europass), including:

a list of educational institutes attended and corresponding dates;
degree(s) obtained or expected to obtain;
work experience and corresponding dates of employment for each position held;
research experience and a complete list of publications;
all other relevant information.

Collect full contact details of two referees to enter in the online application form (step 3); their letters of recommendation should be included in your application form and your application package (see step 4).
Scans of official transcripts of diplomas and reports (lists of grades) translated into English and with original stamp and/or certification from the institute concerned.
Two recent letters of recommendation. References should include the following information:

If the referee knew you as a student: details of your academic performance, referee's opinion of your suitability for the chosen area of study and an estimate of your English language ability.
If the referee knew you as an employee: an outline of your responsibilities, an assessment of your competence and initiative and an estimate of your English language ability.
If relevant, a scan of your EEA residence permit.
A digital photocopy of your passport.
Scans, if relevant, of the test score of an official English proficiency test, either: an IELTS test score or a TOEFL test score (TOEFL Institutional Code: 8462).
To see whether the scans of the English proficiency tests are relevant for you, please check the admission requirements.
3. Complete your application form
The online application form includes fields where you should upload all the documents you have prepared in step 2 (above).
N.B. When filling in the application form, please note that your invoice address needs to be correct. If you change your invoice address after completing your application form an administrative fee of €25,- will be charged.
Please make sure to select the programme of your choice in the application form.
For the Research Master in Health Sciences | 2 year | full-time | 120 ECTS choose the programme 

Health Sciences (research)

For the Research Master in Clinical Research | 2 year | full-time | 120 ECTS choose the programme 

Clinical Research (research)

For the Master of Science in Health Sciences | 1 year full-time or 2 year part-time | 70 ECTS choose the programme 

Health Sciences
Application form via Studielink
4. Assessment of your application
NIHES aims to confirm receipt of your application as soon as it has reached us. All complete applications that reach us before the deadline, will be carefully assessed by an Admissions Committee.
Within four to six weeks after the confirmation of receipt, all applicants will be informed about the outcome of the assessment with an official letter of admission or rejection.
If you have been admitted to the programme of your choice, you will be provided with further details about your enrollment and relevant formalities and practicalities. Depending on the programme you have been admitted to and your nationality, you will also receive an invoice for the tuition deposit and instructions regarding the visa application procedure, etc.