Executive Master of Science in Health Sciences
Programme highlights
Specialisations
Epidemiology
Clinical Epidemiology
Health Decision Sciences
Genomic & Molecular Epidemiology
For whom?
Master graduates interested in increasing their chances of qualifying for a PhD research project, or in enhancing their research skills
Structure
This programme is a more flexible version of the full time Master of Health Sciences programme (70 EC points). Together with a programme coordinator, you will design a programme that is tailor-made to fit your schedule.
Research
In the research period you will be doing research either in the stimulating research environment of the Erasmus MC or at your home institute. You are supervised by leading professors and senior researchers. You will work towards a publishable research paper.
Tuition fee
Check Application & Admission > Tuition Fees
Application deadline
EU: 01 May 2020
---
Non-EU: 01 March 2020
Testimonial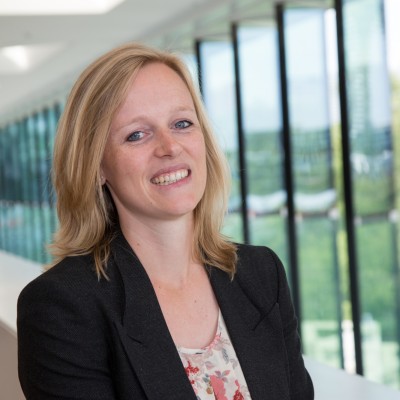 Wendy Enthoven
Netherlands
Gain unique perspectives in all fields of medical research
Read the full story
Detailed information about this programme:
Description
This Executive Master programme focuses on training individuals who have already authored several scientific publications. These individuals wish to refine their knowledge in research methodology with the ultimate goal of developing a successful career in health science research. The programme is ideal for working professionals since you can fully customize it to fit your busy schedule.This programme comprises two part-time variations of the Master of Science in Health Sciences | 70 EC points:
the Summer School Programme (specialisations Epidemiology, Clinical Epidemiology, Genetic & Molecular Epidemiology);
a tailor-made programme in consultation with a programme coordinator.
For more information about this programme, you can download the study guide - see button above.
Objectives
Once you graduate you will:
be able to formulate a relevant problem and translate it into a scientific question;
be able to perform an extensive study of the literature concerning a problem;
be able to translate a scientific question into a research protocol;
have acquired sufficient knowledge of existing methods of scientific research, biostatistical analytical methods, laws, regulations and ethics and the abilities to use such knowledge in a research protocol;
be able to perform research, collect data, analyse data and draw conclusions;
be able to write down in a scientific article the objective(s) of the investigation, summary of literature, materials, methods, results, discussion and conclusion of your research and to submit it to an international peer-viewed journal;-be able to assess and be critical on research.

Career opportunities
The degree prepares you for a career in international research or in executive or advisory positions in public health, clinical medicine, pharmaceutical research, or health policy.
Are you eligible?
You should fit each of the following criteria:
You have a relevant Master's degree from a discipline related to clinical medicine and public health (health sciences, nutrition, biology, pharmacy, environmental sciences, social sciences, economics, psychology, etc.).
You have relevant research experience and you already authored several scientific publications.
You have a good working command of the English language, both oral and written.

Reduction on fees
PLEASE NOTE THIS DOES NOT APPLY TO THE RESEARCH MASTERS (120 EC points)
50% reduction on our fees for participating institutes of NIHES
This 50% reduction is offered to participants formally appointed at the departments or sections participating in NIHES.
University Medical Center Rotterdam/Erasmus University Rotterdam:
Department of Epidemiology
Department of Public Health
Department of Psychiatry, Section of Medical Psychology and Psychotherapy
Department of Child and Adolescent Psychiatry/Psychology
Department of Medical Informatics
Department of General Practice
Erasmus School of Health Policy & Management
Generation R
50% reduction on our fees for NIHES affiliated partners
This 50% reduction is offered to participants formally appointed at the following NIHES affiliated partners:
University Medical Center Rotterdam/Erasmus University Rotterdam, departments of:
Dermatology
General Paediatrics
Plastic and Reconstructive Surgery
Rehabilitation Medicine
UMIT, Department of Public Health, Health Services Research and Health Technology Assessment.
25% reduction on our fees for Erasmus MC employees
For participants formally appointed at all departments of Erasmus MC (except the departments mentioned above).
25% reduction for all (international) PhD students
Please upload proof of enrollment as a PhD student in the application form and state the name of your tutor on the application form (remarks field).
25% reduction on our course fees (maximum 3 EC points per academic year) for all NIHES alumni
Please state that you are a NIHES alumnus/alumna and the academic year you graduated (remarks field). Please note that the reduction on fees for alumni does not apply to the Erasmus Summer Programme.