Postgraduate Programme
Programme highlights
Specialisations
Epidemiology
Clinical Epidemiology
Public Health Epidemiology
Genomic & Molecular Epidemiology
For whom?
Master graduates interested in increasing their chances of qualifying for a PhD research project, or in enhancing their research skills
Structure
You will pursue an individual research project that will result in two scientific papers. You will also follow a personalized selection of advanced courses.
Research
Your individual research project will be supervised by leading professors and senior researchers, with the objective of delivering two high quality scientific research papers.
Programme results
Postgraduate Certificate in the discipline of your choice, 2 Research Papers
Tuition fee
Check Application & Admission > Tuition Fees
Application deadline
EU: 01 May 2023
---
Non-EU: 01 March 2023
Testimonial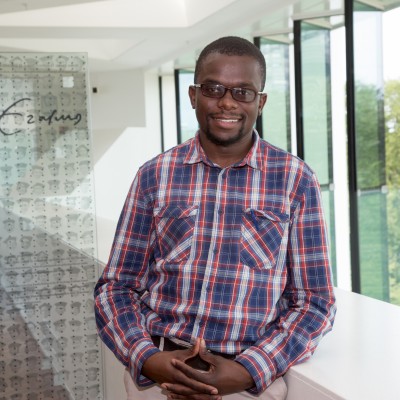 Itai Magodoro
Zimbabwe
The professors - who are at the cutting edge in their respective fields - bring science to life!
Read the full story
Detailed information about this programme:
Description
Our one-year, full-time Postgraduate Programme is almost entirely devoted to research, either at one of the departments or research groups affiliated with NIHES, or at your home institution. Either way, you will be guided and supervised by a senior scientist. The research project culminates in the writing of two articles that should be ready for submission to an international scientific journal. In addition, you will attend a selection of advanced courses in the Erasmus Summer Programme, a course on data-analysis and electives.
For more information about this programme, you can download the study guide
Please note: the Postgraduate Programme is not accredited by the Netherlands-Flemmish Accreditation Organisation, nor is the diploma legally recognized. This non-degree programme is recognized only by the Erasmus University Rotterdam.
Objectives
Students should acquire the following competencies:
Acquire post-MSc research experience;
Increase chances of qualifying for a PhD research project;
Ability to independently conduct the research, collect and analyse data, and draw conclusions;
Ability to write two research papers, including the objective(s) of the investigation, a summary of the literature, materials, methods, results, discussion and conclusions of the research project and to present these findings at scientific meetings. Publication of the research findings in an international peer-reviewed journal is encouraged.

Career opportunities
The degree prepares you for a career in international research or in executive or advisory positions in public health, clinical medicine, pharmaceutical research, or health policy.
Are you eligible?
You should fit each of the following criteria:
You have a Master's degree from a school of medicine, dentistry or veterinary medicine.
You are a graduate from a discipline related to clinical medicine, public health, health sciences, clinical technology, nutrition, (medical) biology, pharmacy, human movement sciences, psychology, health economics.
You have substantial research experience and have published a considerable number of scientific publications.
You have a good working command of the English language, both oral and written.

Reduction on fees
PLEASE NOTE THIS DOES NOT APPLY TO THE RESEARCH MASTERS (120 EC points)
No fees are charged for participation of Erasmus MC PhD candidates
Please note that in case of cancellation or no show, the cancellation policy applies based on the full course fee.
25% reduction for all (international) PhD students without formal appointment at Erasmus MC
Upon receipt of your application you will receive a request to upload proof of enrollment as a PhD student.