Research Master in Clinical Research
Programme highlights
For whom?
Ambitious students with a Bachelor degree in Medicine or Biomedical Sciences
Structure
First year: methodological, statistical core courses and start research project; Second year: individual research project, electives and seminars.
Research
Your individual research project will be supervised by leading professors and senior researchers, with the objective of delivering a high quality scientific research paper.
Programme results
Master of Science Degree (MSc) in Clinical Research (research), 1 Research Paper
Tuition fee
Check Application & Admission > Tuition Fees
Application deadline
EU: 01 May 2023
---
Non-EU: 01 March 2023
Testimonial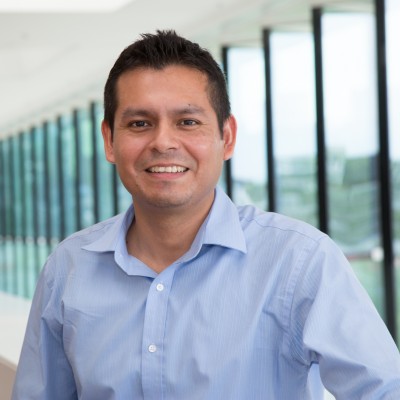 Kris Vargas
Peru
NIHES provided me with the tools, training and confidence to face real-world health issues.
Read the full story
Specialisation No specialisation contents
For more courses and detailed information about this programme please refer to the documents on our downloads page.
Detailed information about this programme:
Description
The Netherlands Institute for Health Sciences (NIHES) and a large variety of university departments with a known track-record in clinical and translational research at Erasmus MC have developed a Research Master programme in Clinical Research.
This research master is directed at providing students with the skills essential to patient-oriented clinical research. Compared to other training programmes in clinical research, the Erasmus MC Research Master has a strong focus on epidemiologic methods and statistical analysis, to meet the changing needs of the current health care field, particularly the increasing need for trained professionals with well-developed quantitative and analytic skills. We are able to do so by building on a long and excellent tradition at Erasmus MC of clinical epidemiology, making using of our large population cohorts and strong focus of our clinician-researchers to embrace epidemiological research methods, not only to understand the etiology of disease, but also to prove the effectiveness of treatment.

Students in the Clinical Research Master programme are in large part clinical investigators with an MD degree (or are in training for this) or a degree in biomedical sciences. The Research Master uses an interdisciplinary blend of biostatistics, epidemiology, clinical trial design, medical informatics, and health services research, to prepare the students for a career in patient-oriented and translational research, as well as more traditional clinical investigation.

Research opportunities are offered in a range of fields such as endocrinology, cardiovascular research, various subfields in oncology, neurology, pediatrics, obstetrics, urology, transplantation medicine, gastroenterology and hepatology, surgical research, and musculoskeletal science. Completion of the Clinical Research Master offers an excellent base to continue with a PhD project, for which there are ample opportunities at Erasmus MC as well.

If you are a medical student at Erasmus MC, you may apply for this Research Master programme, when you receive an invitation from the Dean, or when you feel you qualify for participation in this programme. The Research Master programme is accustomed to your Bachelor and Master in Medicine.

For more information about this programme, you can download the study guide - see button above.
The Master of Science in Clinical Research programme comprises 120 EC points credits and is NVAO accredited. For more information, visit the Netherlands-Flemish Accreditation Organisation (NVAO) at www.nvao.net.
This programme only awards Cum Laude to students who started their master before the study year 2021-2022. As of 2021-2022 a revised curriculum was introduced for this programme without the option to award cum laude.
Please note that as of the academic year 2026-2027 the research master in Clinical Research will be incorporated into the Health Sciences programme as a major in the same capacity. Prospective students interested in the Clinical Research Programme for the academic year 2023-2024, please follow current application procedure. Prospective students interested in Clinical Research for academic years after 2023 can apply for the Health Science programme.

Objectives
The student is able to translate a clinically relevant problem into a scientific research question.
The student is able to translate a scientific research question into a research protocol and/or proposal which can be studied in clinical practice, choosing appropriate methodology for the specific setting and patient population.
The student is able to conduct a systematic literature review of a clinical issue.
The student has knowledge about quantitative methods and the ability to apply this knowledge in preparing, performing, analysing and interpreting research.
The student understands core concepts of etiologic (causality), prognostic, diagnostic, prevention, and intervention research.
The student has knowledge of regulations and ethical rules applicable to the fields of clinical research, and is able to apply this knowledge, e.g. in writing a protocol for a medical ethics approval or designing a study according to GCP regulations.
The student is able to collaborate with fellow members of a research group in order to set up and conduct a research project, to collect data, and to analyse these data to draw conclusions.
The student is able to write a draft manuscript or Master of Science thesis.
The student is able to present the research findings in an engaging way with a specific focus on the clinical readership.
The student is able to respond to criticism in a constructive and productive manner.
The student is able to critically review and assess the relevance of scientific results.
The student engages in personal and professional development.

Career opportunities
The degree prepares you for an international career in clinical research, or for an executive or advisory position in public health, clinical medicine, drug research or health-policy development.
Are you eligible?
You should fit each of the following criteria:
You have a Bachelors degree from a school of medicine or biomedical sciences or a broad Bachelor's education with sufficient basic subjects in medicine and/or biomedical sciences and/or medical biology.
You have a good working command of the English language, both oral and written.
If you are a medical student at Erasmus MC, you may apply for this Research Master programme, when you receive an invitation from the Dean, or when you feel you qualify for participation in this programme.

Reduction on fees
PLEASE NOTE: This does not apply to the fee of the research master programmes (120 EC points)
No fees are charged for  Erasmus MC PhD candidates, provided they have an account in Hora Finita, the Erasmus University PhD registration system.
In case of cancellation or no show, the cancellation policy applies based on the full course fee.
25% reduction for all (international) PhD candidates without formal appointment at Erasmus MC
Upon receipt of your application you will receive a request to upload proof of enrollment as a PhD candidate.