Master of Science in Health Sciences
Programme highlights
Specialisations
Epidemiology
Clinical Epidemiology
Public Health Epidemiology
Biostatistics
Health Decision Sciences
Genomic & Molecular Epidemiology
For whom?
Master graduates interested in increasing their chances of qualifying for a PhD research project, or in enhancing their research skills
Structure
First semester: methodological and statistical core courses.
Second semester: individual research project and elective courses.
Research
Your individual research project will be supervised by leading professors and senior researchers, with the objective of delivering a high quality scientific research paper.
Programme results
Master of Science Degree (MSc) in Health Sciences, 1 Research Paper
Tuition fee
Check Application & Admission > Tuition Fees
Application deadline
EU: 01 April 2024
---
Non-EU: 01 March 2024
Testimonial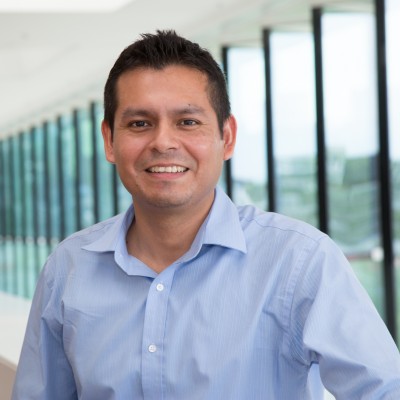 Kris Vargas
Peru
NIHES provided me with the tools, training and confidence to face real-world health issues.
Read the full story
Detailed information about this programme:
Description
The Master programme in Health Sciences aims to provide students with a thorough understanding of methods in either clinical or public health research. Majors include clinical epidemiology, epidemiology, biostatistics, public health epidemiology, medical psychology, genomic & molecular epidemiology, and health decision sciences & technology assessment. After completion, candidates will have the knowledge, understanding and skills to propose state-of-the-art studies, write excellent study protocols, perform the research, analyze the data using modern statistical techniques, make defensible causal inferences, come to justified conclusions, and write outstanding research papers. Depending on the choice of major, the candidate will focus on for example observational population studies, randomized controlled clinical trials, public health interventions, registry data or modeling studies.
This programme is NVAO accredited. For more information, visit the Netherlands-Flemish Accreditation Organisation (NVAO) at www.nvao.net.
This programme only awards Cum Laude to students who started their master before the study year 2021-2022. As of 2021-2022 a revised curriculum was introduced for this programme without the option to award cum laude.
Objectives
The student has knowledge about quantitative methods and the ability to apply this knowledge in preparing, performing, analyzing and interpreting research.

The student understands core concepts of etiologic (causality), prognostic, diagnostic, prevention, and intervention research.

The student has knowledge of regulations and ethical rules applicable to the fields of clinical and public health research, and is able to apply this knowledge.

The student is able to translate a problem in the area of (clinical) epidemiology, public health, health care and/or clinical practice into a scientific research question.

The student is able to translate a scientific research question in the area of (clinical) epidemiology, public health, health care and/or clinical practice into a research protocol and/or proposal, choosing appropriate methodology for the specific setting and (patient) population.

The student is able to conduct a systematic literature review of a clinical or public health issue, and is able to critically assess the literature.

The student is able to write a draft manuscript, based on a subject in the area of (clinical) epidemiology, public health, health care and/or clinical practice.

The student is able to present the research findings in an engaging way for a broad academic audience.

The student is able to critically review and assess the relevance of their own scientific results.

The student is able to collaborate with (international) co-investigators in order to set up and conduct a research project, to collect data, and to analyse these data to draw conclusions.

The student is able to respond to criticism in a constructive and productive manner.

The student engages in personal and professional development.

Career opportunities
The degree prepares you for a career in international medical research or for executive or advisory positions in clinical medicine, public health, pharmaceutical research, or health policy.
Are you eligible?
You will be considered for admission if you hold a university master's degree and can demonstrate that you meet the following criteria:
A relevant Master's degree from a discipline in or related to clinical medicine, biomedical sciences, public health, health sciences, clinical technology, nutrition, (medical) biology, pharmacy, human movement sciences, psychology, health economics.

Relevant knowledge, insight and skills:

You have experience with performing research and have interest in performing quantitative research;

You have already (co-)authored a few scientific publications.

Academic performance and competences, based on your average grade (including courses on statistics) and study progress.

Personal competences as demonstrated in your CV and motivation to participate in our research master program and starting a career in biomedical research.

English language proficiency (for international applicants from countries where English is not the official language and whose Master's program was not officially taught in English) . For more information please click here.

Reduction on fees
PLEASE NOTE: This does not apply to the fee of the research master programmes (120 EC points)
No fees are charged for  Erasmus MC PhD candidates, provided they have an account in Hora Finita, the Erasmus University PhD registration system. When submitting the application, you can state that someone else pays your tuition fee.
In case of cancellation or no show, the cancellation policy applies based on the full course fee.
25% reduction for all (international) PhD candidates without formal appointment at Erasmus MC
Upon receipt of your application you will receive a request to upload proof of enrollment as a PhD candidate.