Master of Science in Health Sciences
Programme highlights
Specialisations
Epidemiology
Clinical Epidemiology
Public Health Epidemiology
Medical Psychology
Biostatistics
Health Decision Sciences
Genomic & Molecular Epidemiology
For whom?
Master graduates interested in increasing their chances of qualifying for a PhD research project, or in enhancing their research skills
Structure
First semester: methodological, statistical and programme specific courses.
Second semester: individual research project and advanced elective courses.
Research
Your individual research project will be supervised by leading professors and senior researchers, with the objective of delivering a high quality scientific research paper.
Programme results
Master of Science Degree (MSc) in Health Sciences, 1 Research Paper
Tuition fee
Check Application & Admission > Tuition Fees
Application deadline
EU: 01 May 2020
---
Non-EU: 01 March 2020
Testimonial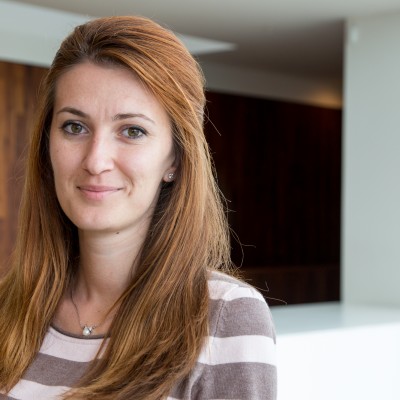 Uarda Petriti
Albania
Learn from the best professors in medical science.
Read the full story
Detailed information about this programme:
Description
The Master programme in Health Sciences aims to provide students with a thorough understanding of methods in either clinical or public health research. Specializations include clinical epidemiology, epidemiology, biostatistics, public health epidemiology, medical psychology, genetic and molecular epidemiology, and health decision sciences. After completion, candidates will have the knowledge, understanding and skills to propose state-of-the-art studies, write excellent study protocols, perform the research, analyze the data using modern statistical techniques, make defensible causal inferences, come to justified conclusions, and write outstanding research papers. Depending on the choice of specialization, the candidate will focus on for example observational population studies, randomized controlled clinical trials, public health interventions, registry data or modeling studies.
This programme is NVAO accredited. For more information, visit the Netherlands-Flemish Accreditation Organisation (NVAO) at www.nvao.net.
Objectives
Students acquire the following competencies:
Ability to formulate a clinical or public health problem and translate it into a scientific question;
Ability to perform an extensive study of the literature concerning a problem;
Ability to translate a scientific question into a research protocol;
Acquisition of quantitative skills;
Ability to make causal inferences;
Ability to critically appraise published research;
Ability to conduct the research, collect and analyse data, and draw conclusions;
Ability to write a Master's thesis, including the objective(s) of the investigation, a summary of the literature, materials, methods, results, discussion and conclusions of the research project and to present these findings at scientific meetings. Publication of the research findings in an international peer-reviewed journal is encouraged.

Career opportunities
The degree prepares you for a career in international medical research or for executive or advisory positions in clinical medicine, public health, pharmaceutical research, or health policy.
Are you eligible?
You should fit each of the following criteria:
You have a relevant Master's degree from a discipline in or related to clinical medicine or public health (medical doctor, health sciences, nutrition, biology, pharmacy, environmental sciences, social sciences, economics, psychology, etc.)
You have some relevant research experience and you already (co-)authored a few scientific publications.
You have a good working command of the English language, both oral and written.

Reduction on fees
PLEASE NOTE THIS DOES NOT APPLY TO THE RESEARCH MASTERS (120 EC points)
50% reduction on our fees for participating institutes of NIHES
This 50% reduction is offered to participants formally appointed at the departments or sections participating in NIHES.
University Medical Center Rotterdam/Erasmus University Rotterdam:
Department of Epidemiology
Department of Public Health
Department of Psychiatry, Section of Medical Psychology and Psychotherapy
Department of Child and Adolescent Psychiatry/Psychology
Department of Medical Informatics
Department of General Practice
Erasmus School of Health Policy & Management
Generation R
50% reduction on our fees for NIHES affiliated partners
This 50% reduction is offered to participants formally appointed at the following NIHES affiliated partners:
University Medical Center Rotterdam/Erasmus University Rotterdam, departments of:
Dermatology
General Paediatrics
Plastic and Reconstructive Surgery
Rehabilitation Medicine
UMIT, Department of Public Health, Health Services Research and Health Technology Assessment.
25% reduction on our fees for Erasmus MC employees
For participants formally appointed at all departments of Erasmus MC (except the departments mentioned above).
25% reduction for all (international) PhD students
Please upload proof of enrollment as a PhD student in the application form and state the name of your tutor on the application form (remarks field).
25% reduction on our course fees (maximum 3 EC points per academic year) for all NIHES alumni
Please state that you are a NIHES alumnus/alumna and the academic year you graduated (remarks field). Please note that the reduction on fees for alumni does not apply to the Erasmus Summer Programme.