Publicated:
07 Sept, 2018
NIHES Graduation 2018
On Wednesday the 29th of August 2018, we celebrated the graduation of our Master of Science, Doctor of Science and Postgraduate programme students. The  graduation was held in the Arminius Church and Professor Myriam Hunink, Director of the Netherlands Institute for Health Sciences (NIHES) opened the ceremony with an inspiring welcome speech. Graduates representing different nationalities received their diplomas from NIHES programme directors.
Also Professor Steven Hovius, MD, PhD, Plastic and Reconstructive and Hand Surgery, Erasmus MC Erasmus University Medical Center Rotterdam, advised the graduates in a speech "Advice to young scientists". The graduation ended with the Student Address by Silvana Maas, Master of Science in Health Sciences, specialisation Genetic Epidemiology and the Presentation of the NIHES Awards by Professor Alex Burdorf, Chairman of the Board and Programme Director Public Health Epidemiology, Netherlands Institute for Health Sciences.
Congratulations NIHES Class of 2018! NIHES wishes you luck on your new journey forward!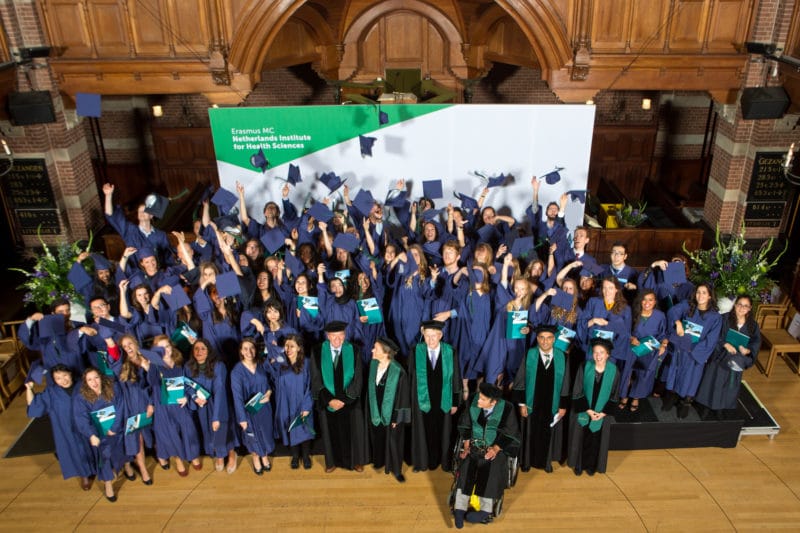 Back to news overview